How to Shoot Wedding Photos without a Photographer
October 19, 2023
Wedding photos are an integral part of this huge celebration because it's an opportunity for the couple to capture the happy memories of their love. However, not everyone has the time or budget to hire a professional photographer or go on wedding shoots.
Don't worry. It's still possible to have your wedding photos taken, as long as you know how to DIY. Today, I'll help you do that with the help of an AI.
When Will You Need DIY Wedding Photos?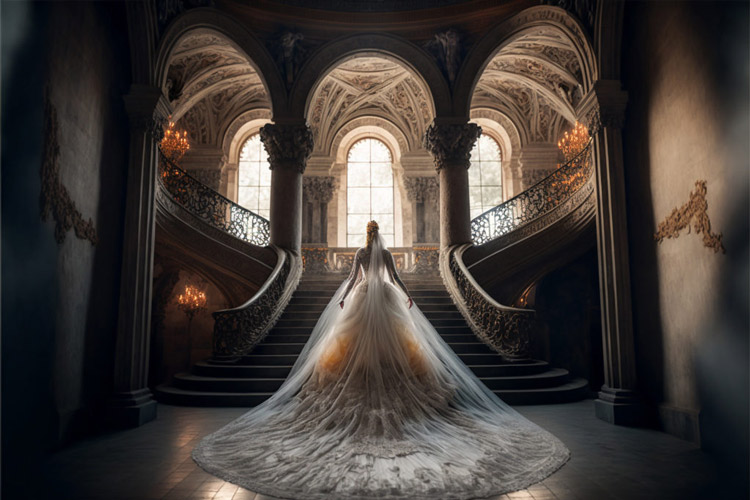 Before we proceed, let's answer one important question first. Why would you even need to DIY your wedding photos? Well, it's actually a practical choice for some people for many reasons. Here are some of them.
1. Lack of Time
Planning at the last minute? Forgot to book a photographer? Full schedule? Taking DIY wedding photos will solve these problems. Just look for wedding photo ideas online and capture the moments yourself with your smartphone or camera.
2. No Budget
It's no secret that hiring a professional photographer can be quite expensive. No offense to photographers out there, but it's just that not everyone has the financial means to avail of photography services. Taking the wedding photos yourself could be a great way to cut down on expenses.
3. Not Wanting the Extra Stress
Organizing a wedding ceremony is already stressful on its own. And it's understandable why some couples would rather enjoy the peace of their celebration rather than pose for photographs or worry about their looks. Just the absence of that added pressure to come up with wedding poses is already a huge thing for any couple.
4. Try New Things
There's always that drive among couples to have the most unforgettable and unique wedding celebration. While others turn to destination weddings and unconventional themes, some may want to try a different style of photography. A DIY wedding shoot allows for creative freedom for the couple to express their weird and funny wedding poses ideas.
5. Others
Hands-on bride/groom and just want to be as actively involved in the preparation as possible? Trying to hyper-personalize the wedding? Got some wedding photo poses you want to try but are too shy to tell your photographer? These are all valid reasons to turn to a DIY wedding shoot instead.
Wedding Photo Ideas
If you're having a hard time thinking of wedding picture poses, here are some ideas you may want to try.
1. Sunset Silhouettes – Just the silhouette of the couple against the stunning view of the sunset. A combination of romance and artistry.
2. Underwater Elegance – An unconventional but unique wedding photo of the couple in elegant attire, but underwater.
3. Drone Aerial Shots – Include the beautiful scenery of the venue and its landscape by taking some aerial shots of the couple using a drone.
4. AI-Enhanced Artistry – Use an AI wedding photo generator to quickly create stunning visuals. These tools are easy to use, affordable, and convenient, and can even customize various aspects of your photo to make it look cooler and more avant-garde.
How to Fast Take DIY Wedding Photos
If you run out of wedding poses ideas, want to enhance an existing wedding photo, or are just trying to create a one-of-a-kind wedding visual but don't have the resources to do so, don't worry.
Here are several methods on how to use an AI photo generator to generate DIY wedding photos quickly.
1. Take AI Wedding Photos by Faceswap
One convenient and significantly more affordable way to create stunning AI generated wedding photos is to just transfer your face to already existing ones. How do you do that? AI, of course.
Deepswap AI, for instance, allows you to faceswap your and your partner's faces into an existing wedding photo. Here's how you can do that.
Visit Deepswap AI faceswap page and follow the guide below for your DIY photos for wedding:
Step 1: Upload Wedding Photo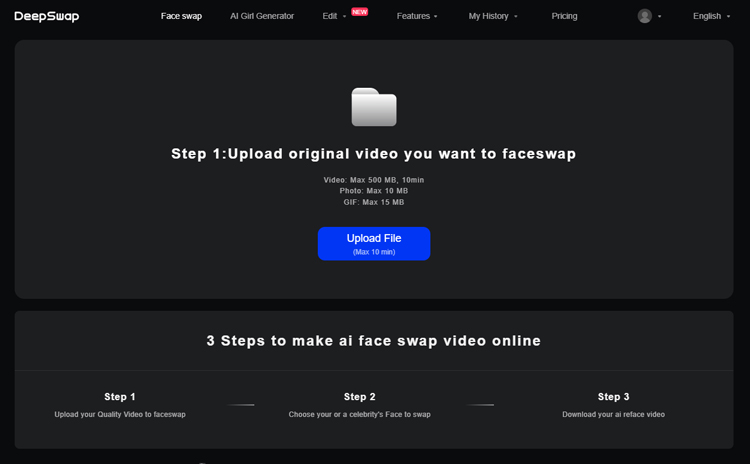 First, you upload a wedding photo. You can try and find one on websites like Pinterest, Brides.com, or Wedding Forward. Make sure that you can see the face on the photo to ensure the AI does it seamlessly.
Step 2: Upload Your Face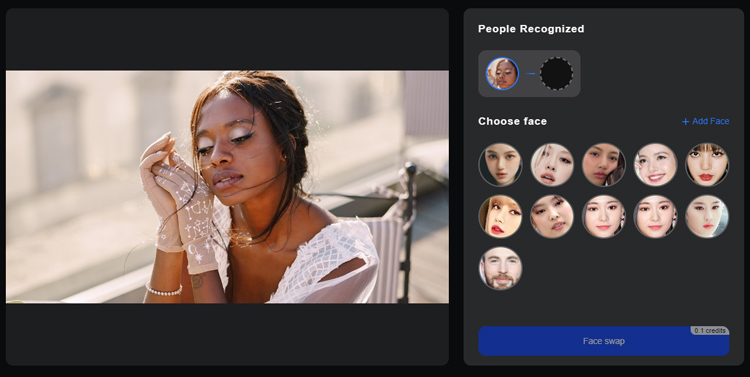 The next step is to upload your face. Deepswap AI has several pre-saved faces on the platform, but you can click "+Add Face" to add your own.
Step 3: Face Swap
After uploading your photo, just click "Face Swap" and you should have the AI-generated wedding photos on the platform's cloud storage.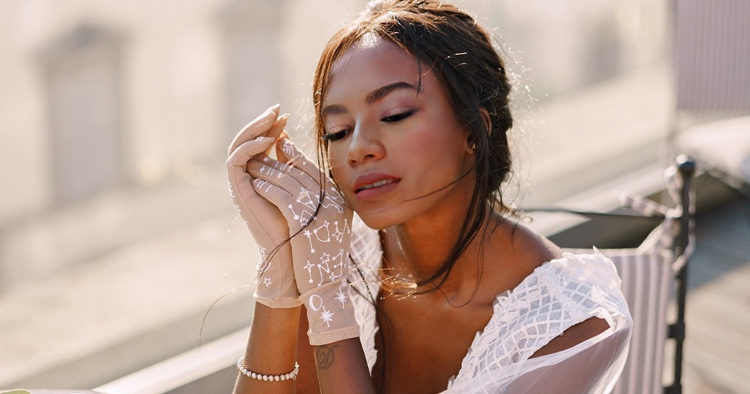 Step 4: Edit Image
If you wish to edit the generated image, just save it to your PC and then go to the "Edit" page. Click the "Upload Photo" and choose the image from your PC's storage.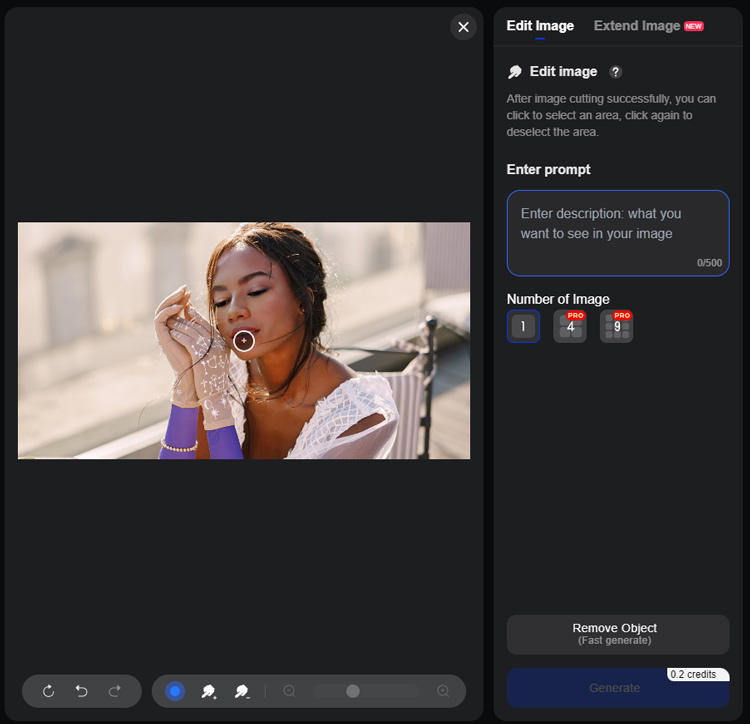 Select the areas you want to modify (this should turn the area to purple). Enter a prompt in the text box before clicking "Generate."
Say, for instance, I wanted to cover the tattoo on the subject's arm as this could be a defining feature that you don't have, I just selected the area and entered "white peasant sleeves" in the text box. This is how it turned out.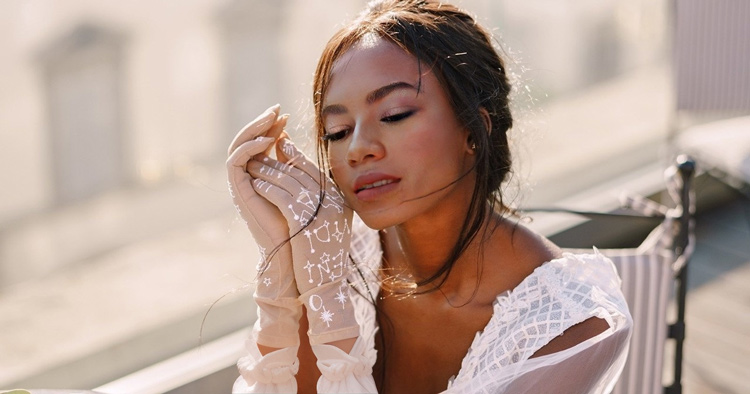 Read More: Best Face Swap App to Swap Face in a Photo
2. Generate AI Wedding Photos from Prompt
If you can't find wedding photos that suit your liking, you can just create them instead using the same AI photo generator. Here's how.
Visit Deepswap AI girl generator page and follow the guide below to generate your unique photos:
Step 1: Enter Text Prompt

First, just go to Deepswap's "AI Girl Generator" page and enter your prompt in the text box. You can add your own prompts or elements as you wish.
Step 2: Art Style and Looks Like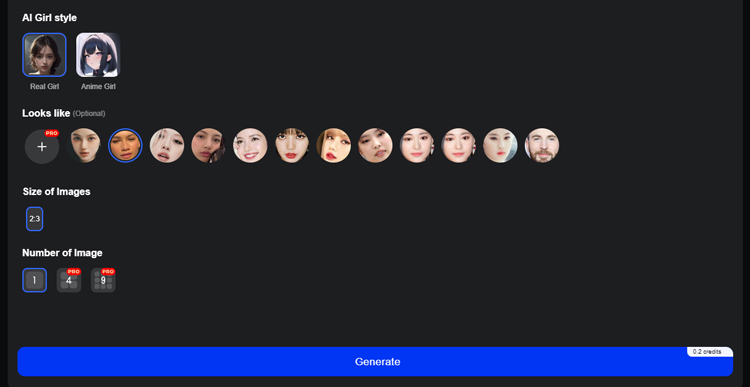 Next, choose the "Real Girl" art style to create a realistic image. The good thing is that Deepswap AI automatically saves the face you upload, so you just have to find it in the "Looks Like" section.
Step 3: Generate
Finally, click "Generate" to see your final image.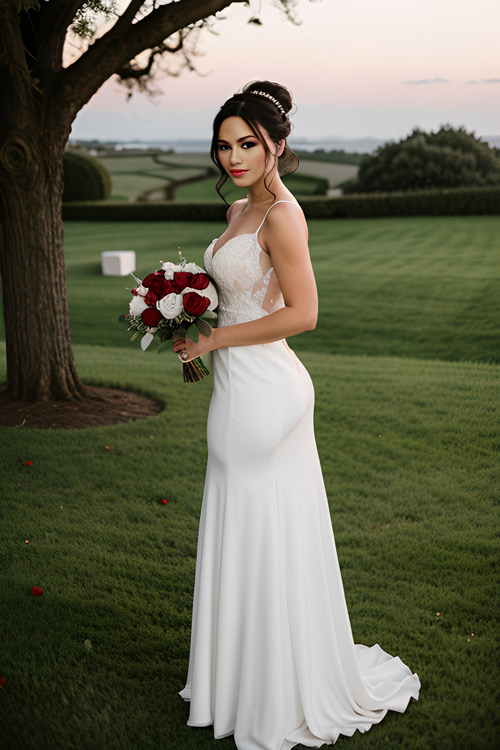 3. Combine Images to a Wedding Photo
Lastly, Deepswap AI also allows you to combine two images into a wedding photo. Here's how you can do that.
Visit Deepswap AI image extender page and follow the guide below to combine photos for wedding:
Step 1: Upload Wedding Photos
You go to the extender page by hovering your cursor over the "Edit" button and choosing Extend Image. Upload your photo and remove the background as you see fit.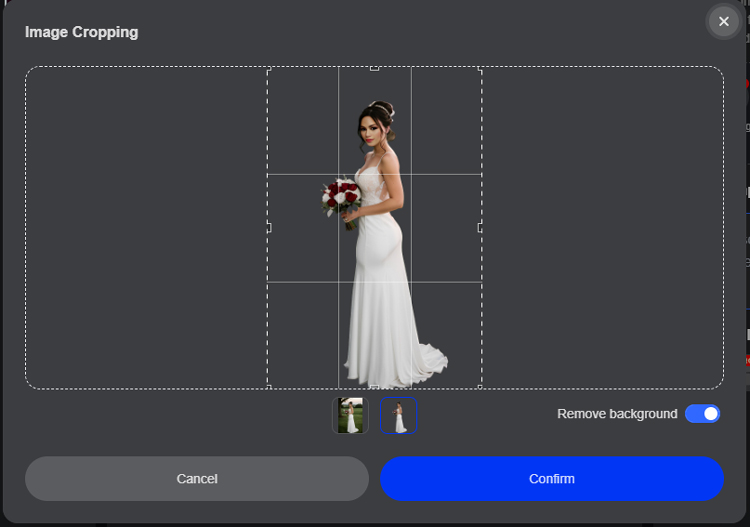 Step 2: Upload Next Photo
The next thing you want to do is to upload your next photo by clicking the "Add Image" button on the right side of the screen.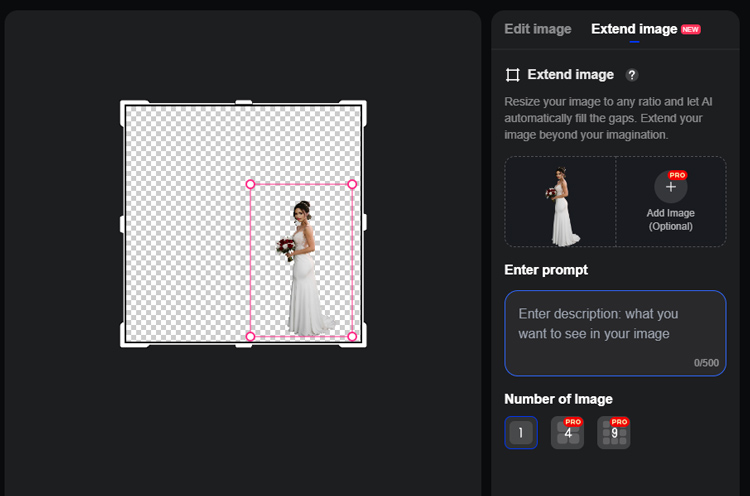 Step 3: Calibrate Positions and Enter Text Prompt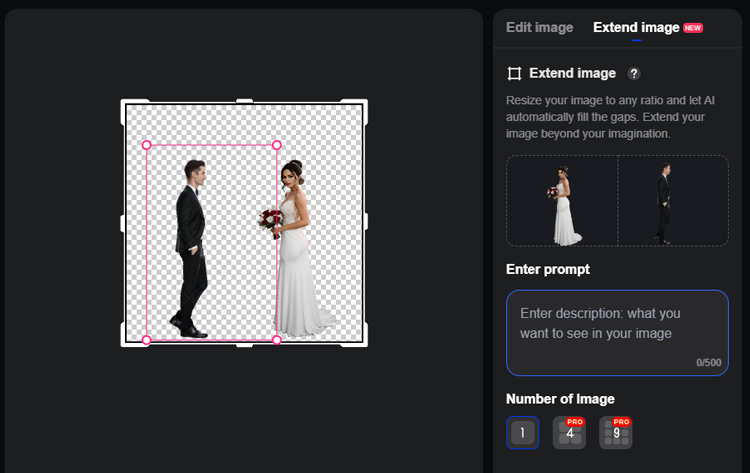 Next, move the images or resize them so that they look more natural. Enter a text prompt of what you want to see in the final image.
Step 4: Generate
Once you have everything in order, click "Generate."
Summary
And that's how you can create wedding photos quickly and affordably. Remember that each AI tool has various features that will help you achieve the exact image you have in your head.
Just be sure to be as descriptive as possible. Let me see what you made!