The 5 Best Alternatives to Novel AI in 2023
September 29, 2023
When it comes to creating stories and mind-blowing images, Novel AI is one of the best AI-enhanced tools you can use right now. However, even though it is an excellent tool, NovelAI hides its best features behind a steep paywall.
But, seeing as AI generators are having a boom right now, we have to ask the question: is there an alternative to NovelAI that is cheaper and better?
We believe there is. As a matter of fact, there are a couple of tools (if not more) you can use to replicate Novel AI's best features. While not all of these image generators encapsulate every single feature of Novel AI, you can combine them to get very similar results at a fraction of the price.
Ready to know what these AI generator tools are?
What is NovelAI Diffusion?
While it doesn't exactly create novels, NovelAI can be a stepping stone for great written works. The tool uses artificial intelligence to generate stories and complex texts based on simple text prompts.
These stories can then be accompanied by fantastic or realistic images, depending on the setting—you see, besides creating stories, Novel AI stable diffusion also generates images. The way it generates images is the same as the way it generates text or the way any other AI generator works: users enter a text prompt, and the algorithm does its magic.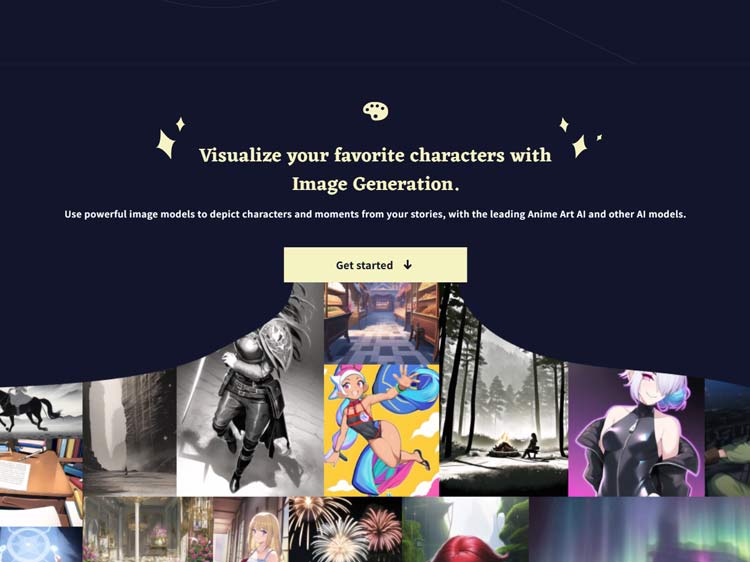 Is Novel AI Free?
Kind of. While Novel AI has some free features, most of its potential is hidden behind a paywall. The Novel AI diffusion free version only allows users to create simple stories, and they have limited attempts to do so.
If users wish to create more complex stories or to use the NovelAI image generator, they must subscribe to its premium features. The subscription price ranges from $10 to $25 per month, and it offers unlimited text generation as well as some other benefits.
We know the NovelAI model is great, but is it really worth its price? We believe you can achieve similar, if not better, results with a few different AI tools. Let's see what they are.
Top 5 Alternatives to NovelAI
1. Deepswap – Best Novel AI Alternative App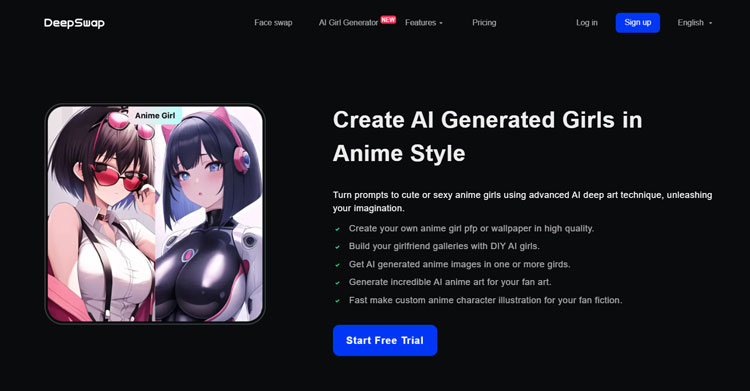 If you are looking for Novel AI anime or Novel AI hentai, then Deepswap is probably the right AI image generator for you. Besides being an overall better tool, Deepswap is also cheaper on a per-year basis if you want to use its premium features. But let's see in what ways this AI image generator stands out.
Deepswap lets you create realistic girls' portraits or amazing anime avatars—and it's super easy to use. Just like NovelAI prompts, you simply input a few descriptive words, and Deepswap generates the portrait of your dream girls. If you're not happy with the final result, it also allows you to re-enter and customize the images again.
What's more incredible is that users can generate images that look like who they want (depending on whether they have the pro version or not) of both real and anime girls. Deepswap also offers prompt suggestions, allowing you to achieve desired images with just a few clicks. It should also be noted that Deepswap requires no downloads: you can use Deepswap entirely online.
For female avatars, it is much better than NovelAI. Its pricing is cheaper too: the monthly subscription only costs $9.99, while the yearly option costs as little as $49.99. What's more, newcomers enjoy a 50% discount on the premium plan.
2. PicSo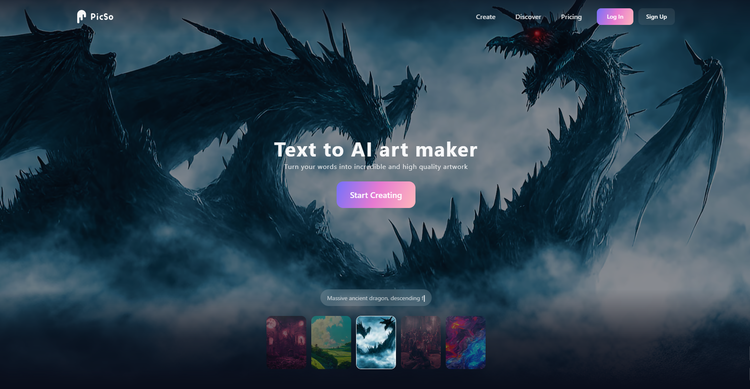 If you wish to create complex images in several different styles, but you don't want to pay NovelAI's high fees, then PicSo is the right option for you.
While the Novel AI art generator is limited in the number of styles it offers, PicSo allows users to create images in multiple styles, such as anime, realistic, Picasso, Van Gogh, cyberpunk, and many more. You don't even have to specify the style you want in the prompt: PicSo lets you select the style and separates it from the prompt itself, simplifying the entire process.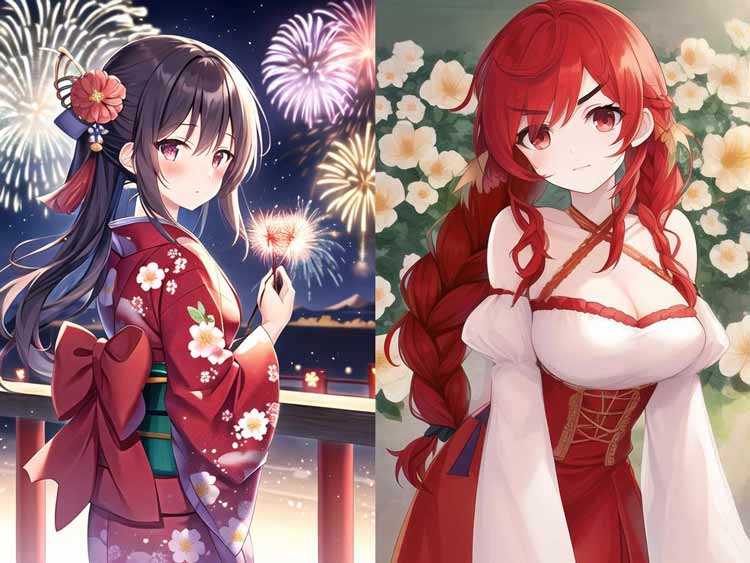 The AI works fast too—in just a few seconds, PicSo's complex machine learning algorithm generates your image in very high quality, regardless of the style you choose.
Despite having premium features, PicSo also offers smartphone users free image generation. That's another great thing about PicSo: you can use it from your phone or from your computer. The free version lets users generate up to four images per day, but there is also a (very affordable) subscription option that costs $39.99 per year.
Read More: A Guide to the Best 7 AI Portrait Generators
3. Jasper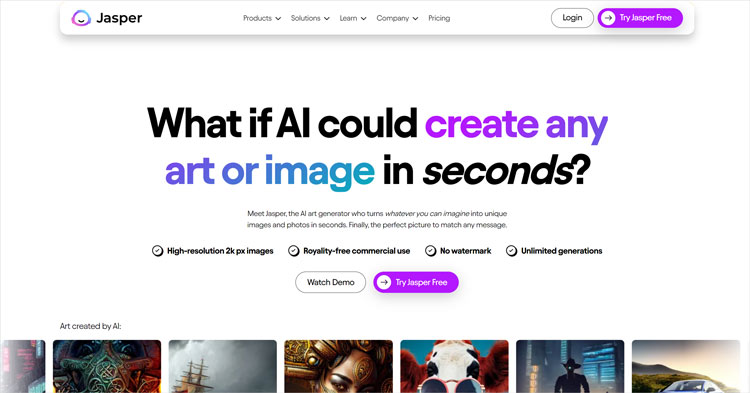 Jasper is one of the better-known copywriting AI tools. This simple yet very powerful content creation tool can create content in up to 26 languages and tailor its text to the content of the message.
But, while Jasper can be a great alternative to NovelAI stable diffusion, it does have a big caveat: the most basic version starts at $24 per month, and, depending on your needs, the cost can easily reach thousands of dollars.
4. Wonder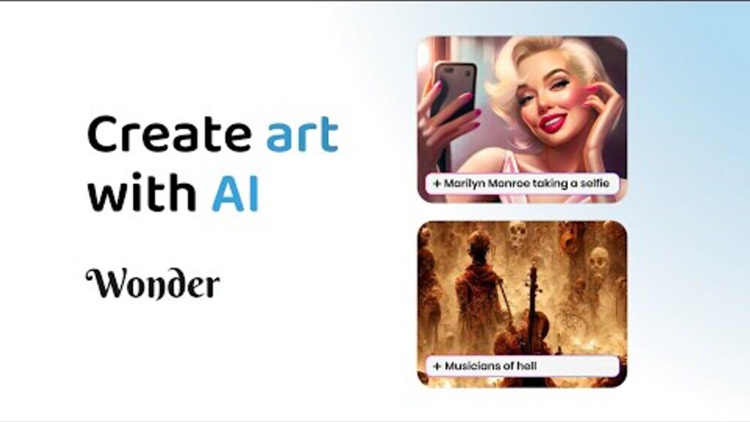 Wonder is a smartphone-exclusive image generation app. While the tool is a great alternative to NovelAI's image generation capabilities, Wonder quickly becomes annoying by constantly pushing users to its premium version.
If you are willing to pay its price or withstand the constant marketing, Wonder can be a good substitute for the Novel AI art generator. If you are looking for something less annoying, then there are better alternatives on our list.
5. HuggingFace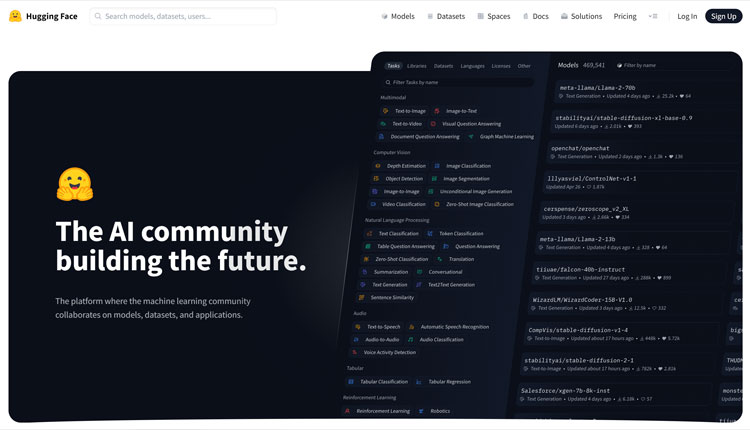 HuggingFace is not exactly an alternative to Novel AI. While it can certainly help you find one, this website is home to one of the biggest AI communities you can find online. There are plenty of how-to guides, tricks, tips, and information about how to create the perfect AI image generator.
It can be a great website if you have the time and want to invest some resources in creating a custom image generator. However, it is not ideal if you just want a quick and easy-to-use image generator.
Besides, there are also other NovelAI alternatives for creating images. For example, you can ask ChatGPT to generate a prompt for something, and then input it into the AI art generator, like Midjourney, making it a viable alternative to Novel AI.
What Is NovelAI Diffusion Anime?
If you want to create anime images, NovelAI image generation can help you with that. You just have to feed the right prompts to the Novel AI model—which can be slightly tricky. Finding Novel AI prompts online is also an option.
However, while NovelAI's anime generation capabilities are good enough, there are other tools that are better suited for anime image generation, such as Deepswap.
Read More: How to Generate Anime Cat Girl Using AI Art Generators
Are There Other Tools to Create Novel AI Anime?
As we said, Deepswap is a great alternative to Novel AI when it comes to creating anime images. Besides creating cute anime profile pictures, Deepswap can also create spicier images (the NovelAI hentai is not very good).
The tool is super easy to use, and you can even select pre-written prompts to quickly generate an image. Here is how you use Deepswap:
Visit its website (www.deepswap.ai) and click on "AI Girl" from the navigation bar.
Choose "Anime Girl" or "Real Girl" as your soulmate style and enter the text prompts, customizing the details such as facial and body features with the keywords.
You can control the number of the generated images. Also, you can choose to upload the face you want her to look like if you are creating a real girl portrait. Then, click on the "Generate" button.
Save and download your anime waifu for personal use or sharing.
Now, you can create your own Novel AI anime image:
Summary
Depending on your needs, there are different tools you can use to substitute NovelAI. If you want to create excellent anime or real girls' portraits, then Deepswap is definitely the tool for you.
However, if you are interested in something you can use on the go, PicSo offers an excellent selection of styles and quickly generates great images.
For cheap text content, ChatGPT remains king. But if you want the best of the best when it comes to text, forget Novel AI—Jasper is probably the right tool for the job.